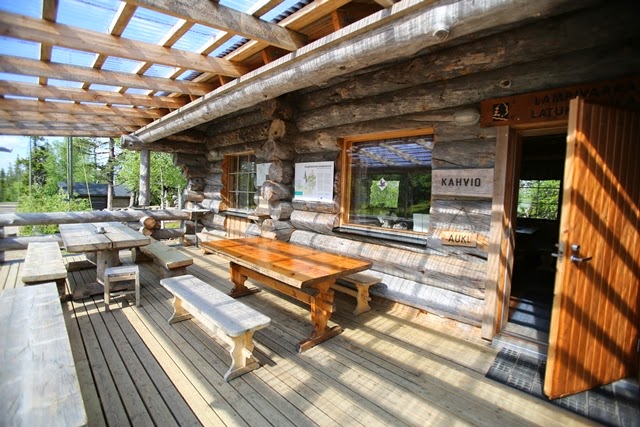 The Lampivaara Café has been built from solid woods and is one of the first buildings to be erected in the Luosto area. Over the years it has become known to many wanderers and skiers as an energizing resting place where the friendly staff, delicious doughnuts and newly-baked buns and fresh coffee serve to make your break as enjoyable as possible.
There is 5 km of lit track leading from Luosto to the café. In the café yard area, there is a sheltered fireplace where the visitor can freely light a fire. The café functions as a base station for the Amethyst Mine, and sells tickets to the mine.
OPENING HOURS
WINTER
The Café is open 1.12.2022 – 19.2.2023 from Monday to Saturday from 10:30 am to 3 pm.
From 20.2.2023 open everyday from 10:30 am to 6 pm. ( 3.4. – 10.4. open from 10:00 am to 5:00 pm)
From 11th of April until the end of the season from 10:30 to 2 pm.
Place is famous among skiers and people hiking with snowshoes. It is always nice to enjoy hot berry juice with donuts in between your skiing trip.
SUMMER
1st of June – 20th of June from Monday to Saturday from 10:30 to 5 pm.
21st of June – 14th of August daily from 10:30 am. to 5 pm.
15th of August – 30th of September daily from 10:30 am. to 4 pm.
1st of October – 31st of October Tuesday-Saturday from 10:30 am. to 3 pm.