Lampivaara Amethyst Mine – middle of Lapland, Finland
Amethyst Mine is located close to holiday resorts of Luosto and Pyhä.
Nature around Lampivaara Amethyst Mine is great all year round, as we are inside one of our large National Park, Pyhä-Luosto.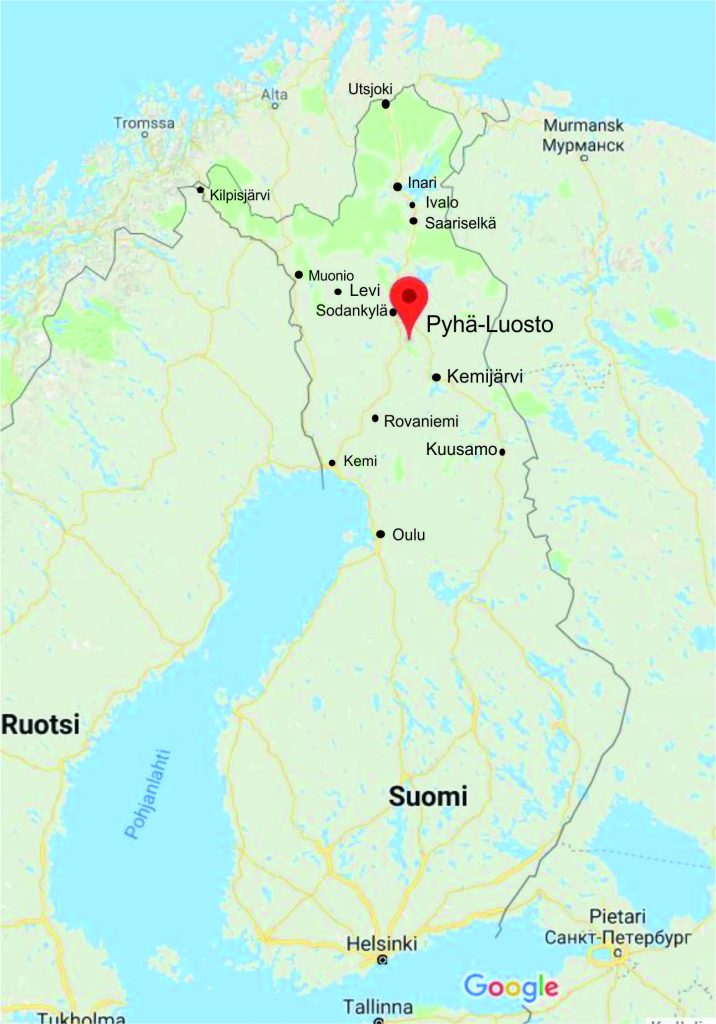 From Rovaniemi to Luosto by skibus
If you are coming from Rovaniemi, then the easiest option is to come by skibus or rent a car. Timetable for skibus you can find from here. The best option is to depart 8:50 from Rovaniemi and arrive to Luosto around 10:50. The nearest skibus stop near Amethyst Shop at Luosto is Lapland Hotel Luostotunturi. The Amethyst Shop is across the hotel and from the shop you can buy tickets to the tours. Or if you feel like walking a little bit, then you can ask the skibus driver to leave you at Ukkoluostontie crossing and walk 1 kilometre along the road to Ukkoluosto parking lot. During summer you need to continue walking from the Ukkoluosto parking lot to Lampivaara café (2,5 km) or during winter you can hop in the amethyst pendolino at 11:30 or 14:30 and it will take you to the Amethyst Mine. After the tour you can walk to Ukkoluosto parking lot (2,5 km) and to the crossing of Pyhä-Luostontie (1 km) and wait for the skibus to pick you up. If you plan to walk, please notice the skibus timetable and be in contact with the skibus driver.
Contact details for the skibus
Company: Kutilan Liikenne Oy
Email: info@kutilan.fi
Tel. +358 16 364 300
See other options how to arrive to Luosto
Due to reason that Amethyst Mine is located in National Park, please notice that private motoring is not allowed. Local taxis and charter coaches may drive along service road. In winter time this is not possible as there is no open road during winter time.
More information:
Amethyst Shop
Address: Luostontie 4, 99555 Luosto
Email: visit@amethystmine.fi
Tel. +358 16 624 334